Welcome To
Sunrise View St Lucia
Here at SunriseViewStLucia, we've taken apartment living to new heights by creating a total lifestyle that lets you live better in so many ways. Start with the Harbor view, the beach, and herbal Garden that let you live like you're at a vacation resort. The well-designed apartment homes offer 1 and 2-bedroom floor plan choices to accommodate singles, couples, and families. SunriseViewStLucia Luxury Apartments is truly the best when compared to any other area apartments. Beyond the great lifestyle amenities, quality construction, and lush landscaping, you'll also enjoy the friendly, professional...
Explore
Saint Lucia
Welcome to St. Lucia, where volcanos, rainforests, and black-sand beaches are the norm
St. Lucia suits travellers seeking a relaxing beach holiday with active pursuits, plus charming island culture. For hikers, there's the lush rainforest, Pidgeon Island National Park, and Tet Paul Nature Trail. La Soufrière, set against the majestic volcanic Pitons, is known for its Sulphur Springs and mud baths, beautiful Diamond Botanical Gardens, and the romantic, private black-sand beach of Anse Mamin. Get a taste of local cuisine at a bevy of restaurants serving up everything from green figs and salt fish to cassava bread. And be sure to catch an afternoon cricket game plus the popular Gros Islet Fish Fry on Friday nights.

Isidore was very nice and it was easy to contact him for check in and check out.
The flat was nice with a kitchen and fridges.
Isidore even let us some bottle of waters so it was kind of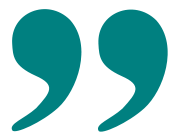 By MATHICHOUB – Stayed at April 3rd, 2022